VR Experience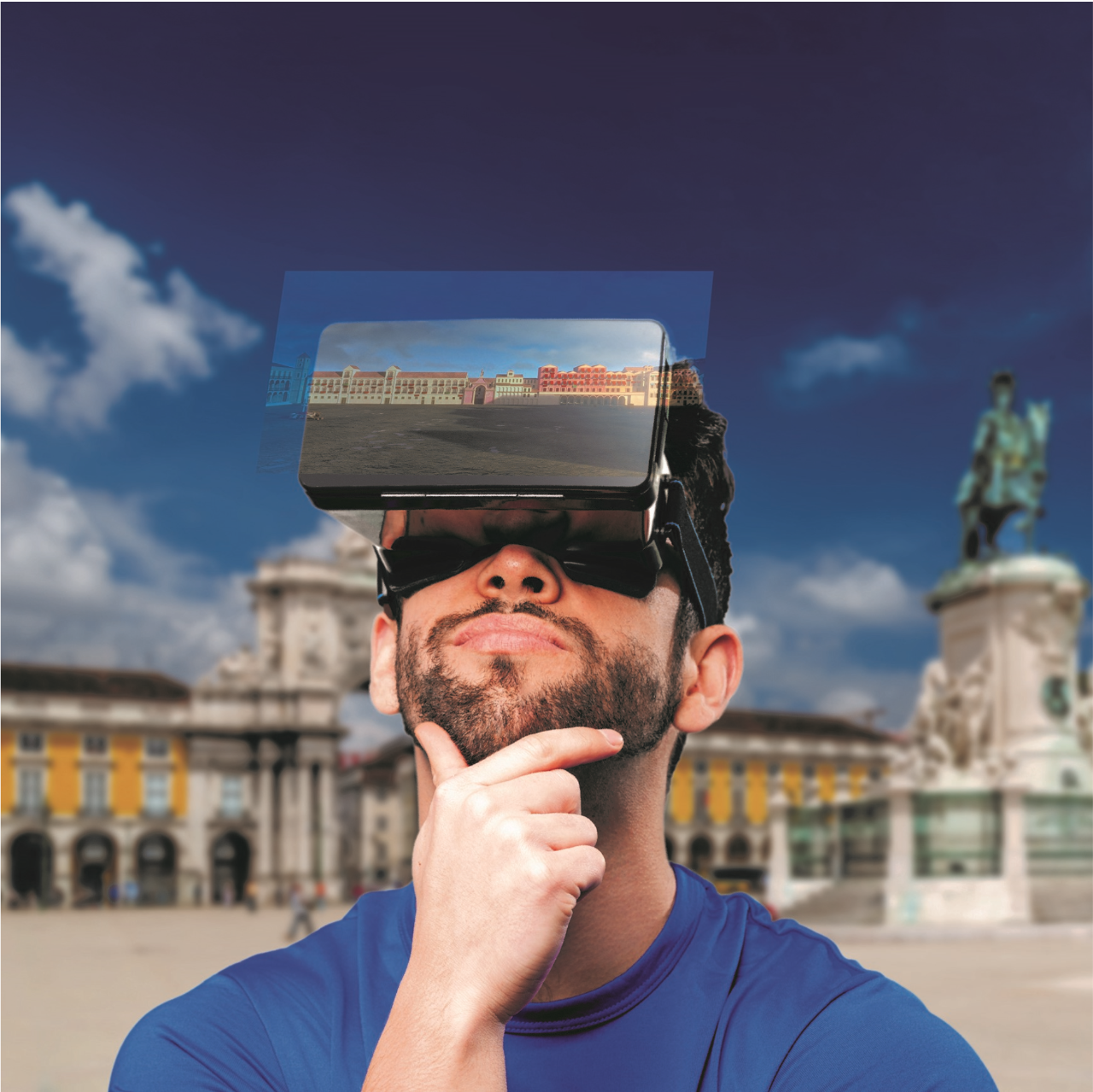 기간: 3 시 (대략)
위치: Lisbon
상품 코드: P2TMXJ
Short Description: Travel back in time and see what Lisbon was like before the Earthquake of 1755. With our Virtual Reality Headsets you will have an immersive experience and receive expert commentary from a live guide on a 2 to 3 hour walking tour of the city.
Long Description: Join us on a 3 hour small group walking tour with an immersive time-travel experience. On our special Virtual Reality Tour, you will not just imagine what Lisbon was like before the 1755 earthquake, you will see it with your own eyes!
You will begin your tour with one of our expert guides in front of the Ruined Carmo Convent, one of the greatest reminders of the disaster that destroyed the city. Then stroll the streets of historical Lisbon, stopping at important locations, like Rossio Square and Praça do Comércio. Along each of the major stops, you will experience what they were like in the past thanks to the use of VR technology.
Besides the use of our Virtual Reality headsets, detailed illustrations and expert commentary will also be provided/given to help bring life into History and paint a picture of Lisbon in the past. You will also receive a general introduction to Lisbon Tour and learn about the Marquis of Pombal, and how his vision helped rebuild Lisbon and shape it into a modern city.

This tour is conducted by a certified local guide whose mission is to inform travelers what they need to know to enhance their stay in Lisbon, and to promote Portugal's culture and heritage. From recommendations of things to do in the city, to insider advice on public transportation, to other areas you would want to visit on your stay, feel free to ask your guide anything. A coffee or ice cream break halfway through the tour is also included.
The maximum number of participants is 6 people. This way a personal and engaging experience is guaranteed.


Highlights:
Experience Lisbon before the Earthquake of 1755 through a Virtual Reality Headset

Enjoy a leisurely stroll along the historical quarters of the city, coupled with insightful commentary and information

Enjoy some one the best views of the city from the Santa Justa Elevator

Explore the main squares of the downtown area of the city, the Rossio Square and the Praça do Comércio

A chance to visit a structure that survived the earthquake and climb the last surviving section of the medieval city wall that surrounded Lisbon in the 14th century (available only on weekdays)
Inclusions:
Professional tour guide

Local taxes and fees

Shared VR Headset
Exclusions:
Not available for children under 13

Meals and drinks

Museum entrance fees

Hotel pick up / Hotel drop-off
Duration: 3 Hours (approx.)
Price per Person: 35.00 € - Adults; 20.00 € - Youth VAT Included
Schedule: Choose between a morning (10:00 am - 1:00 pm) or an afternoon tour (3:00 pm - 6:00 pm)
Meeting Point:
In front of the Statue located at the center of the Praça Luís de Camões